Best Hotels in Naogaon (2023 Edition)
Are you seeking a quite escape from the hustle and bustle of everyday life? A place where sophistication and comfort merge harmoniously, providing an unforgettable experience? Look no further than the charming city of Naogaon, where a hidden gem awaits to indulge you in the lap of luxury. In this Article , we embark on a journey to explore the best hotel in naogaon that graces this picturesque destination, promising an enchanting stay that will linger in your memories for years to come.
Check Also : Best Hotels in Sajek Valley
Hotels in Naogaon
Naogaon city, known for its lush landscapes and cultural heritage and historical places, has been captivating travelers with its timeless allure. Nestled amidst the verdant beauty of this region, the best hotel we're about to unveil promises to be a haven of opulence and hospitality, offering a seamless blend of modern amenities and traditional charm.
Check Also : Best Hotels in Natore
Naogaon Hotel List
let's see top 5 abashik hotel in naogaon city with exact location , room price , contact number and custom recent review.
Mollika Inn
Hotel Abokash
Hotel Plabon
Hotel Jamuna
Hotel Saroni
Mollika Inn – Best Hotels in Naogaon
Contact: 01708-521015 Address : Naogaon City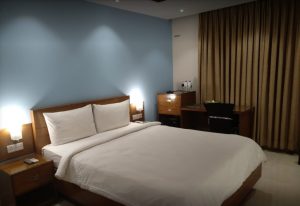 Hotel mollika inn is one of the top notch hotel in naogaon city , this is a 4 star hotel However, if it's indeed a top-notch 4-star hotel in Naogaon city, it is likely to offer a range of amenities and services, including comfortable rooms, restaurants, conference facilities, fitness centers, and possibly a swimming pool or spa. 4-star hotels generally provide a higher level of service and comfort compared to lower-rated establishments.
A very good new hotel with clean rooms and super comfortable beds. AC in all rooms, wifi (little slow), TV with many channels, great bathrooms, very nice showers with hot water, safe parking under the building. It is only 10-15 minutes drive from Santahar railway station and it easy to get there with auto-rikshaw from the station. The Food is great! There is Indian (very spicy), Thai and Chinese food as well as Continental including pizza with a lot of mozzarella cheese! Be prepared to wait for quite a long time for food after ordering. Breakfast is good, served in a beautiful roof-top restaurant.
Mollika Inn Room Price
Start from 2500 Tk to 9500 Tk